·        Basra Knitwear is a composite vertical unit i.e. circular knitted fabric to manufactured garments based in LAHORE and SIALKOT, Pakistan.
 ·        We also make garments in specialised fabrics used for Sportswear as we have very strong liaison with these special fabric manufacturers.
·        Production: We have a production capacity of manufacturing 75,000 garments (all kinds of knitted garments) per month. We comprise of state of the art machinery to fulfil this purpose.
·        MOQ: very flexible as we handle even 50-pcs.
·        Production lead time: Our production lead time is 30-45 days. We always struggle to deliver outstanding customer service on time, every time – because we understand completely the importance of our customer's needs.
·        Compliances: We have currently applied for SEDEX and BSCI compliances.. Moreover we can make and improve our compliances according to your requirements.
·        Prices: Our prices are competitive and flexible.
 ·        Customers: Currently we are working with labels like: PATRICK, FIRST MANUFACTURING COMPANY, NICCE, Crosshatch, Couture club, 11 degree, Apathy, Koalaroo, Greystone, Champion, NY Broadway, Dstrzzed, Zippy, Cartri, Field &Hockey, Zara, Pull & Bear,Currency Studio, Gym King and etc .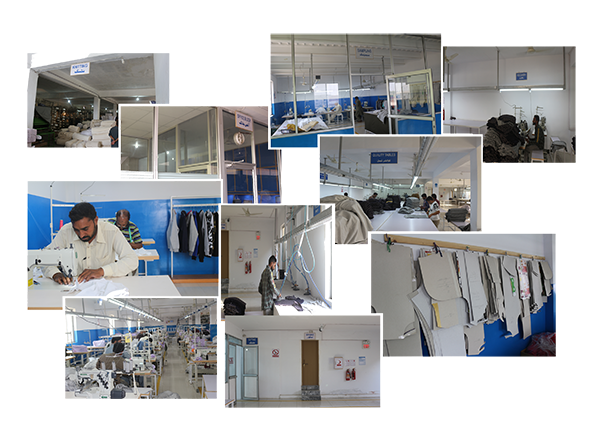 Fabric
We have also been in the fabrication business, supplying high quality knitted fabric(Fleece, Jersey, PQ, interlock etc) for over 18 years and have been supplying ready to cut fabric for major brands like Adidas, Fila, Reebok, PATRICK, Hummel, Select, Kappa, Butterfly, Gray's, Eye Sports, Go sports, Protouch and other brands of Europe and America. Our fabric quality is top class.
· Quality Parameters: We believe in good quality and we do not compromise on quality, which is the reason we follow the normal inspection Level 2, AQL 2.5/4.0 unless specified by our customer.
· Sampling Lead time: Our Sampling Lead time is 7-10 days
We have a mission to achieve excellence in production and delivery of high consistent quality clothing/ garments with innovative value additions in each stage and remain globally competitive through implementation of effective mechanisms of high operational efficiencies and skilled and experienced manpower.
We are always ambitious to serve you with our height of professionalism and are waiting for your kind response to prove our claim and looking forward to start a long term business relationship with you.
Please feel free to share your sampling requirements and inquiries. Hope you will be happy with our quality and service.